Some flea sprays can be dangerous to use or just too expensive to have to continuously buy. In this article I'm going to be sharing with you how to make your own flea killers using items that can be found around the house. These homemade flea killers will be easy to make, cheap, and effective.
Homemade Flea Spray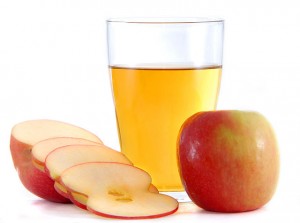 Vinegar Flea Spray- It's been said that fleas hate vinegar and that is very true. Vinegar is a great way to keep fleas off your pet.
The first thing you need to do is find a spray bottle. It can be any kind of spray bottle as long as you make sure its free of any chemicals that may be harmful.
When you've found a clean spray bottle fill it with one half clean water and one half vinegar. White vinegar and Apple Cider Vinegar work the best. I generally use apple cider vinegar because it has a less harsh taste. Pets tend to lick themselves so something sweet won't bother them.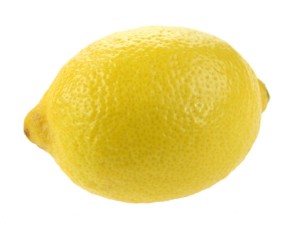 Lemon Flea Spray- This is a natural flea spray just like the vinegar flea spray above. You'll need a clean spray bottle for this solution as well.
You can use 1-3 lemons depending on the amount of water you mix with the lemons and the strength you want your spray to be.
To star get a pot with about a pint of water. Place the pot on a stove and bring the water to boil. While the water is boiling you can cut the lemons into small slices. Once the water is boiling place the lemons in the pot. Let the lemons steep overnight and the next morning you'll have lemon infused water that can be use as a flea repellent!
Notice- Homemade flea sprays like these work more as a repellent and a way of keeping fleas off your pet. These will not kill fleas like pesticides do. If you want a natural flea spray that kills fleas you can buy one here.
Homemade Flea Shampoos
There are so many different recipes for flea shampoos I will list a few of the basic flea shampoos below but if you want more though you can find a large variety of homemade flea shampoos on Pinterest.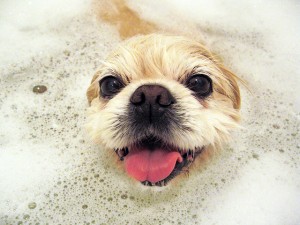 Basic Homemade Flea Shampoo- The most simple flea shampoo is an equal mix of very basic household items. These items are vinegar, dawn dish soap, and water.
If you have all of these ingredients you can mix them all together into a bottle. When it comes to using vinegar you can use either apple cider vinegar or white vinegar. This really depends on whatever you have laying around your home. If you don't have dawn dish soap you can also use baby shampoo because its non-toxic.
1 cup water
1 cup apple cider vinegar
1 cup dawn dish soap or baby shampoo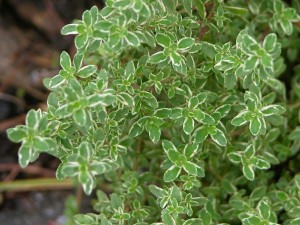 Herbal Flea Shampoo- This is a more complex recipe that I've put together from herbs that have been known to prevent and repel fleas. This recipe is not completely herbal but it does use flea preventing herbs.
To make this recipe you will need the following ingredients.
Lemons
Water
Dawn Dish soap
Thyme leaves or
Find a pot and fill it with a cup of water. Use a stove to set the water to boil. Once the water is set to boil place lemons and thyme in it. Thyme and Lemon have both been known to repel fleas. Let the lemon thyme mixture steep overnight.
The next morning the mixture should be done. Mix the water with the soap and you have an effective flea preventing shampoo.
Notice- The herbs in the above solution do not kill fleas, they merely prevent them. If you're looking for a more effective and natural flea killer you can buy one here.
Natural Flea Powders
Salt- Salt is a natural and easy way to kill fleas. The more refined the salt you use is, the more effective it will be. When using salt just sprinkle it onto the carpet around your home and leave it from 12-48 hours. Once its sat out that long you can vacuum it up.
Don't use salt in very moist or humid conditions. Salt absorbs moisture so it will pull the moisture out of the air causing your carpet to become soaked.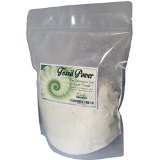 Diatomaceous Earth- This isn't something that is commonly found around your house but it is a natural method for killing fleas that works like magic. Just sprinkle the DE on your carpet leave it for a few hours and then vacuum later to remove it from your carpet.
Diatomaceous Earth comes from the fossils of dead aquatic creatures called diatoms. When fleas breath in the Diatomaceous Earth it absorbs the oils from their bodies causing them to die from drying out.
You can buy Diatomaceous Earth here!
Homemade Flea Traps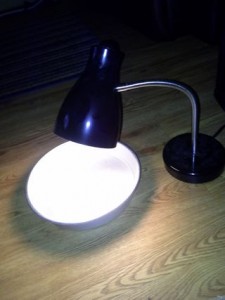 Lamp Trap- The lamp trap uses a lamp with a bright bulb and a bowl of soapy water to catch the fleas. To start, get a bowl and fill it with water then add a dash of soap and mix it around until the soap is mixed in. Try to prevent making bubbles when stirring the soap in. The soap will keep the fleas in the bowl, preventing them from escaping. Once you have the bowl of soap and water take a lamp and place it on the ground above the bowl of soapy water. Angle the lamp so that the light shines onto the bowl. If you don't have a lamp you can also place the bowl against a wall underneath a night light. The light will draw the fleas to the bowl where they will be caught and die.
This is just one of the many different homemade flea traps you can make. If you want to know how to make more please read my Guide to flea traps article. I have a list of different traps you can make from various household materials. If you're interested you can read more here.
Why should I use homemade flea killers?
Homemade flea killers are free of harsh chemicals that could damage your pets skin or fur. They may no be nearly as effective as store bought flea killers but they are safe, cheap, and easy to make. If you have any questions on other homemade flea killer recipes or general flea questions please feel free to ask using our contact page.