Dogs are mans best friend and a part of our families. It's terrible to see our dogs itching from flea bites. There are various different ways to treat fleas on cats and dogs. This article will cover some of the basic ways to go about treating the fleas causing your dog so much pain.
Flea Drops or Topicals
This is my preferred method of flea treatment. Flea drops not only treat fleas but can prevent them for long periods of time. Flea drops work by taking a flea drop applicator breaking the tip off an putting the application on the back of your dogs fur typically the upper back area where your dog can't reach around to lick it off.
What Should You Buy?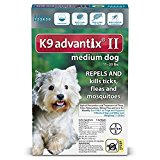 K9 Advantix II – k9 Advantix offers protection against fleas, ticks, mosquitos and various other insects that enjoy feasting on your pets. K9 Advantix kills 98% – 100% of fleas withing the first 12 hours and continues to work for up to one month! K9 Advantix prevents fleas before they bite your pet not after.
Kills 98-100% of fleas in the first 12 hours.
Kills fleas in all stages of life.
One applicator prevents fleas for a month.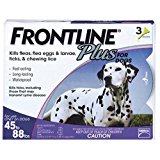 Frontline Plus – This is a monthly topical flea and tick preventative for dogs and cats. Frontline plus kills 100% of all fleas within the first 18 hours and 100% of all ticks within 48 hours. Frontline plus uses insect growth regulators to kill all stages of the flea cycle.
Kills fleas in all stages of life.
Water proof.
Continious Protection for 30 days.
Kills all 4 major stages of the tick life cycle.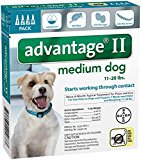 Advantage II – Advantage II kills 99% flea eggs and larva within the first 20 minutes. Just like K9 Advantix it kills 98-100% of fleas within the first 24 hours. Advantage II contains insect growth regulators that kill fleas in all parts of the flea life cycle. Advantage II kills lice but does not kill ticks.
Waterproof 1 hour after application.
Last for up to 30 days.
Contains insect growth regulators
Can kill lice and fleas alike
Pills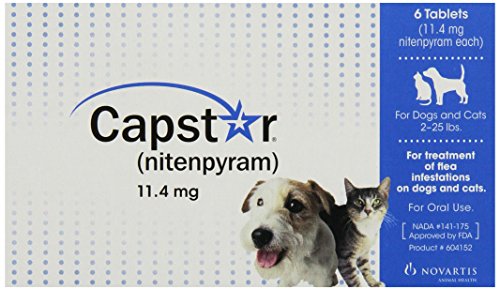 Flea Pills are very effective but have various cons you should be aware of. Flea pills have some side effects depending on the type of flea pills. Flea pills are great at treating a flea infestation but they don't usually prevent fleas for long periods of time.
Capstar Flea Tablets – In my opinion Capstar Flea Tablets are the best flea pills on the market right now. They don't last for a long period of time but they will quickly take out any fleas living on your dog.
Work on both Cats and Dogs.
Fleas die within 4 hours for dogs and 6 hours on cats.
Kills adult fleas.
Single Dose.
Items comes with 6 tablets.
Shampoos
Shampoo is not only great for cleaning your dog but its also used to help remove fleas. It can also be healthy for your pet if you use an all natural flea shampoo.
This natural flea shampoo repels fleas for up to 1 week. It will also leave your pets coat clean and refreshed without using any of the harsh chemicals in regular flea shampoos.
Best All Natural Flea Shampoo: Wahl 100% Natural Flea Shampoo

This flea shampoo isn't just all natural but it smells great, cleans your dog, and kills all fleas and ticks. If you're looking for a great all natural flea and tick shampoo Wahl 100% Natural Flea Shampoo is the way to go. This is a consumers favorite on amazon and a favorite of mine as well.
All natural.
Prevents fleas for up to 1 week.
Cleans your pet.
Leaves your pet smelling fresh.
Kills all fleas and ticks.
Best Overall Flea Shampoo: Adams Flea and Tick Shampoo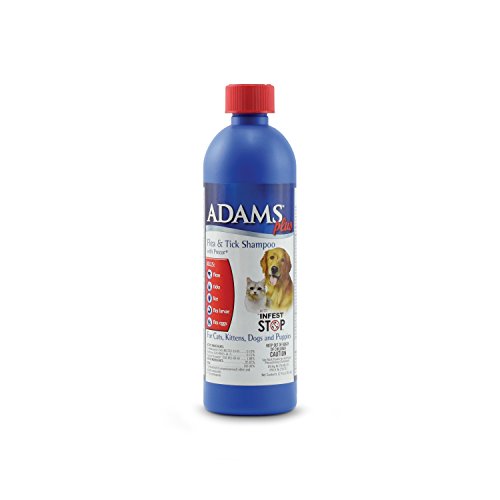 This is a strong and very efficient flea and tick shampoo. It contains an IGR or Insect Growth Regulator that kills fleas in all parts of the flea life cycle.
This is the only part of the flea shampoo that isn't natural. Besides the insect growth regulator Adams Flea and Tick Shampoo is all natural!
This is why I decided to make it the best overall flea shampoo. It is great at killing fleas and doesn't harm your pet. I always use Adams Flea and tick Shampoo on my dogs and cats when needed and it works like magic.
Kills Fleas, Ticks Larva, Lice, and Eggs.
Contains soothing aloe, coconut extract, and oatmeal.
Provides 28 days of flea control for non-adult fleas.
For cats, kittens, dogs,and puppies.